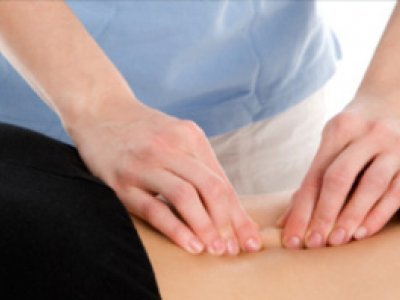 The Bowen Technique is a safe, gentle, yet deeply effective treatment which has been shown to especially give relief from neck, back and joint pain and injuries. The Bowen Technique is a non-intrusive hands-on therapy using distinctive and precise rolling-type moves. These moves are designed to stimulate the tissue and nerve pathways, creating a focus for the brain.
Following each series of moves the therapist leaves the room for a few minutes. This element of allowing the body to rest for a few minutes initiates the process of repair and is important. It is during the breaks that the work starts to take effect and changes are implemented. The most fundamental principle of Bowen is that it is the client that is doing the work, not the therapist, and for this to happen the body needs time and to be left alone.
These gentle moves over precise points of the body can prompt the body's innate ability to relieve pain, restriction and imbalance without the need for deep, manipulative or forceful treatment. Therefore, it can be used independent of age and physical health.
A Bowen session is performed with the client fully or partially clothed, first while lying on their front, followed by lying on their back.
Bowen technique aims to:
Balance the body's muscular, connective tissue & skeletal systems
Regulate & balance asymmetries
Improve bodily functions & relieve pain
Bowen Technique can help achieve this despite no manipulation or adjustment of hard tissue. The Bowen Technique facilitates relaxation, sleep, pain relief, improvement of function and recovery of energy and vitality.
Each session lasts approximately 85 minutes including consultation time.
Bowen technique is sought out for:
Arm, elbow and wrist pain
Back pain
Fatigue
Headaches & Dizziness
Hip and pelvic problems
Injuries
Jaw & mandibular problems
Knee & ankle problems
Muscle & joint pain
Neck, shoulder & back pain
Recovery from operations
Repetitive strain problems
Respiratory problems
Sleep problems
Sport injuries
Urinary tract problems
Children can receive Bowen treatments from birth. The technique is painless and presents no risk for children as well as feeble or elderly clients.
Bowen technique is sought out for children for the following:
Bed-wetting
Digestion discomfort in babies
Ear, nose & throat problems
Growing pains
Injuries
Nursing and suckling problems
Respiratory problems
Sports injuries
Stomach pain
Following a Bowen treatment
A few people experience that they feel a little sore, stiff or tired after having received a Bowen treatment. It is normal and usually passes after a day or two. However, if there are any concerns please contact Dale.
Follow-up treatments for up to three to four treatments are usually taken 7-10 days after a treatment. This helps to expand and continue the effect of the previous treatment. There is usually a break of about six weeks following a series of three to four treatments to evaluate whether there is a need for further treatment.
In addition, the following guidelines will help you get the most out of a Bowen treatment:
On the treatment day: Try not to sit for more than ½ hour at a time. Stand up and walk around for a few minutes each ½ hour before sitting down again. The same applies to bus, train and car journeys.
After and between treatments:
Drink plenty of water. A glass each hour if possible.
Walk a fair bit – at least 15 – 20 minutes each day
Do any exercises you have been given by Dale but not on the treatment day
Avoid the following for a week to two weeks, as these can disturb the process started by a Bowen treatment: sitting with crossed legs, extreme heat or cold, rapid temperature changes such as jumping in cold water, Rapid manipulation of hard tissue such as chiropractic treatment or deep massage therapy (for approx. 7 -14 days following a Bowen treatment), heavy or extreme sports or sports that are not part of your normal regime, large yawns or large bites into very hard food (such as an apple) following a jaw treatment and sitting in a chair with crossed legs following a pelvic, hips, or tailbone treatment!
Price per 85 minute Bowen session: nok 1200 incl. mva
---
Book an appointment