Dale Ann Huxtable (MNHL, LCHE, BSc Mech Eng)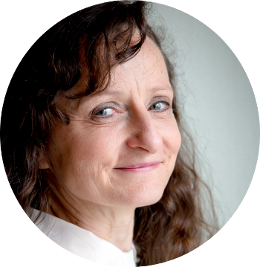 Let me help you get strong and be in good health.
Your body has an innate intelligence to take care of you and your wellbeing. However, under the stress and strain of daily living, this ability may need help now and then. This is where my passion for natural strengthening methods comes in to be of service to you. I am dedicated to doing all I can to help you achieve relief, strength, well-being and good health so you can lead a happy and active life.
I am a member of Den Norske Homeopaters Landsforbund (Norwegian Society of Homeopaths) and Bowen Norge. My studies in homeopathy were completed at the London School of Classical Homeopathy and at The Centre for Homeopathic Education in London. I have completed courses in Atlas Corrrection Engelheart, Bowen Technique, CranioSacral Therapy, massage, food intolerance, leaky-gut syndrome, breath integration, reiki master, private testing and more.
Having worked for many years as an engineer in the oil business, I fully understand the strains of conventional work-life. Having had ME (Chronic Fatigue) for 13 years, only to work my way out of it, has given me enormous insight into the treatment of disease and pain. The methods I use are the methods I used to regain my own health.
My greatest wish is to help you towards a healthy and beneficial lifestyle that gives relief, optimal health and well-being.
I look forward to meeting you!
You can get in touch with me here with any questions you may have: